The Music Of James Bond & More - All The Songs – All The Hits LIVE!
Am Alten Schloß 22
76646
Bruchsal
Tickets from €35.60
Concessions available
Event organiser: RESET Production, Straße des Friedens 200, 07548 Gera, Deutschland
Event info
The Music Of James Bond
25 Movies - One show – All The Hits Live
Band + Singers – Artists + Stunts
Weltpremiere am 12.03.2020 und große Deutschland-Tournee in weit mehr als 100 Städten bis Ende April 2021

The Music Of James Bond: Seit den 60er-Jahren bis heute ist die Musik der Thriller um den britischen Geheimagenten untrennbar mit den Filmen verbunden. Originalmusik aus "Skyfall", "Casino Royale", "Golden Eye", Moonraker" und viele mehr lassen Erinnerungen wachwerden an die Megaerfolge in den Kinos. Die Songs sind zeitlos und weltbekannt - Stars wie Tom Jones, TinaTurner, Madonna, Shirley Bassey und nicht zuletzt auch Adele machten die Songs der actiongeladenen Filme zu wahren Sternstunden der Filmmusik.

Hochkarätige Musiker, Sänger/innen, die Bond-Girls und eine Stuntcrew lassen The Music Of James Bond zu einem Erlebnis für Augen+Ohren werden.

Selbstverständlich geschüttelt und nicht gerührt …
Location
Bürgerzentrum Bruchsal
Am Alten Schloss 22
76646 Bruchsal
Germany
Plan route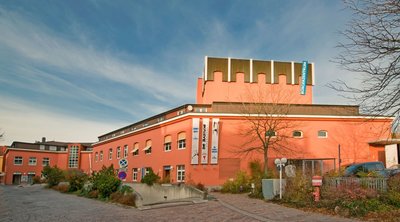 Mitten in der Kraichgaustadt Bruchsal liegt das Bürger- und Veranstaltungszentrum Bruchsal, welches durch sein stilvolles und angenehmes Ambiente sowie die hochwertige Ausstattung die Basis für jede Art von Veranstaltung bildet.

Die Räumlichkeiten bieten die idealen Voraussetzungen für Konzerte, Kongresse, Seminare, Messen und Kulturevents. Mit über 600 Veranstaltungen im Jahr, trägt das Bürgerzentrum einen großen Teil zum kulturellen wie wirtschaftlichen Leben in und um Bruchsal bei.

Besuchen auch Sie das, von den Bruchsalern liebevoll genannte "Büz", und nehmen Sie an einer der vielen Kulturveranstaltungen teil. Bruchsal und das Bürgerzentrum erwartet Sie.